Airport Services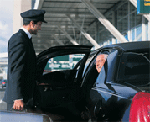 For business and leisure travelers, LTS Nationwide provides quality transportation to and from all major and private airports. Our chauffeurs are knowledgeable and familiar with all airport sites. We use state-of-the-art technology to monitor all arrivals and gate information, and communicate any travel changes to our chauffeurs. Whether you are traveling alone or with a group, LTS Nationwide will provide you with a vehicle fit for your needs and a service you can rely on and trust.

Our Meet-and-Greet Service is designed for large groups and is directed by a LTS Nationwide Coordinator. Upon arrival, our Coordinator will be there to assist travelers with baggage claim and direct travelers to their assigned vehicles in a swift and organized manner.
Corporate Travel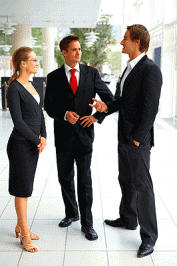 LTS Nationwide serves several companies. We know our clients well that travel with us often, we understand their needs. We have corporate specialists that can meet with your company to ensure the best suitable transportation and prices for your company. In addition, all the corporate prices include all applicable charges for the trip. Also, our clients will be provided with instant confirmations, 24hr re-confirmations, receipts within 24hrs of the trip completion. Wireless internet service is also offered in our vehicles upon request.
FBO Services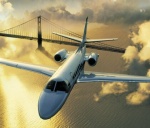 With great follow through and communication you will be assured that LTS Nationwide is tracking your private aircraft anticipating it's arrival. Timing is everything in the aviation industry. With the familiarity in dealing with FBO's, we can deliver vehicles on time to be ready to greet and assist your clientele with any other needs possible. Strack Premier Transportation understands the needs of dignitaries, talent, and VIP's that travel through FBO's and only schedules its most seasoned chauffeurs for these clients. If there are any concerns out of the ordinary please tell a service representative so that we can accommodate your needs.
Road Show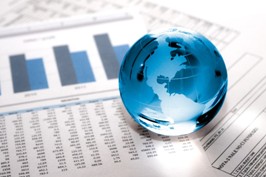 LTS NATIONWIDE accommodates road shows with a complete fleet of late model black Sedans, SUVs, Mercedes Sprinters, Mini Coaches, Vans and Charter Buses. We provide extensive support and superior services locally, nationally and globally in 550 major cities around the world. All of our vehicles are fully equipped with the latest technologies and amenities including GPS, real-time flight tracking and Wi-Fi. We have true 24/7 service; dedicated professionals are available around the clock to cater to all your needs. LTS NATIONWIDE offers several features that allow us to stand out when it comes to Road Show services worldwide:
Call: 888-406-7960
Road Show Procedures:
Trip Monitoring: a Road Show coordinator watches the trip in real time, assuring chauffeurs are where they are supposed to be, precisely when they are supposed to be there.

Route-Planning: even before a Road Show begins, a Road Show coordinator helps to map out routes between locations with event planners to ensure all participants have a comprehensive understanding of drive times between locations on an itinerary.

Pre-Trip Chauffeur Information: for all Road Show reservations (and whenever feasible), LTS Nationwide will send chauffeur contact information 48-hours prior to service the phone number will never change.
Professional Road Show Chauffeurs: all Road Show reservations are assigned to our most experienced professional chauffeurs
Night On The Town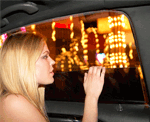 With so much to see and so little time, why not take one of LTS Nationwide's customized and professionally Night Out Service through Boston and its surrounding areas. Imagine sitting back in climate controlled comfort as your vehicle of choice glides you quietly through the city towards your concert, sporting event, restaurant reservations, Club/lounge destination. Private and unique to your needs, our Night Out Service is the ultimate way to cruise Boston